A few words...

At an altitude of 750m, we offer a haven of peace for your escape to the Bourbon Mountains.
On foot, horseback or bicycle, come discover this little paradise.
Located southeast of the Allier district, this mountainous region is a place of calm and relaxation. It offers beautiful treasures: natural valleys, rocky peaks, forests, rivers, 400 km of marked trails, and many other cultural and sporting activities.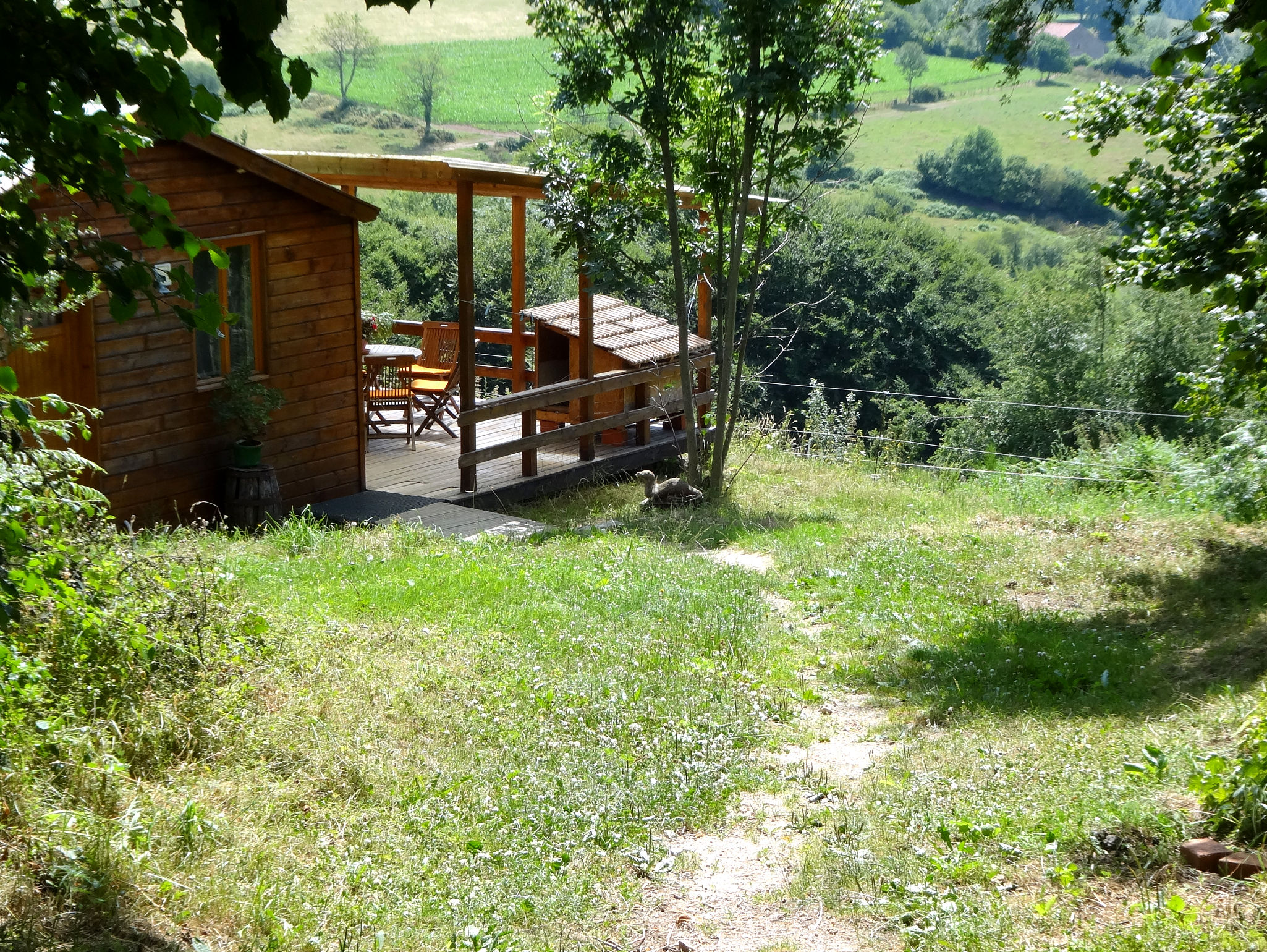 With a "holiday-at-the-farm" feel, this cottage can accommodate 2 to 6 people and is located near some of the best hiking trails in the area.
Heated by wood stove, the chalet has a magnificent view and gets sunshine from morning until evening.

Imagine having breakfast on the terrace at sunrise,

with only the sound of birds singing...
We settled in the Bourbon Mountains three years ago.

In this idyllic location, we enjoy introducing the many attractions of this beautiful region to all lovers of hiking and nature. We are also happy to welcome you in the company of your house pet or your horse.
Naturavous,
Des séjours naturellement vôtres

Contact : Courriel: naturavous.contact@gmail.com - Tél : 06 81 98 00 08